Construction Equipment Rental Business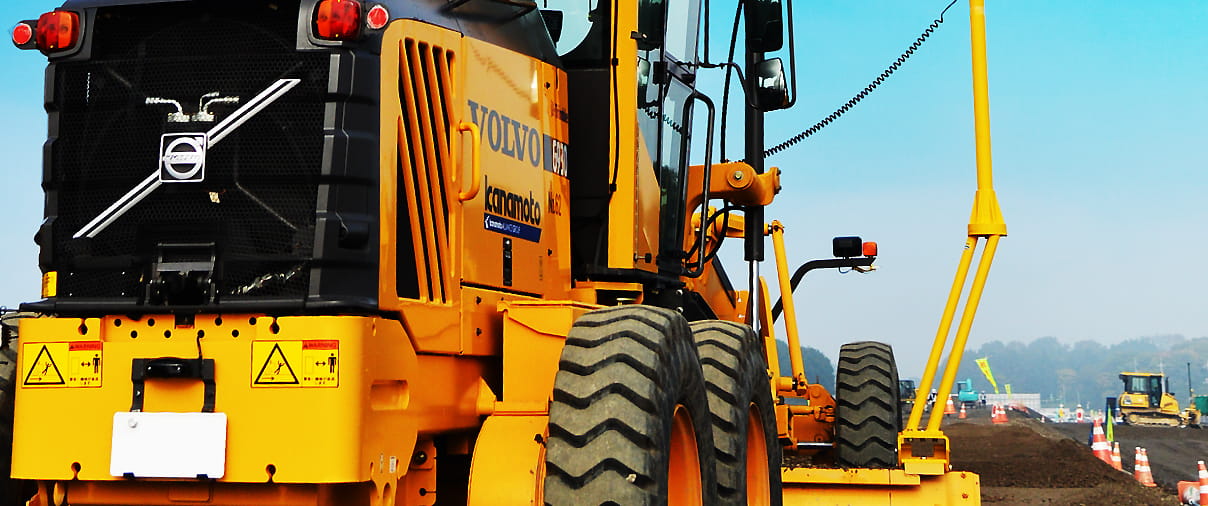 A full line-up of approximately 620,000 rental items, available throughout Japan
Kanamoto owns approximately 1,100 different models and 620,000 rental items.
Naturally, this includes various construction equipment, such as hydraulic excavators and dump trucks. But Kanamoto also stands prepared with items to satisfy every demand, from temporary housing materials and structures to electrical generators and a wide variety of hand tools.
In addition to various models, we make sure we offer an ample selection of sizes,plus a broad range of optional items. At Kanamoto, we continually enhanceour product lineup and provide complete support, and customers have come to rely on Kanamoto as their one-stop partner for all their equipment and parts procurement needs.
Creation of a thorough maintenance organization at every branch
Kanamoto has approximately 200 offices throughout Japan, while the Kanamoto Group as a whole serves clients from more than 500 locations.
We assign highly trained maintenance staff to every branch, to conscientiously maintain rental equipment on a daily basis and ensure it operates at peak performance. This thorough maintenance also helps to enhance the asset value of equipment sold in the used equipment market.
Practicing "Rent to Sale" through flexible operating decisions
The essence of Kanamoto's business model is to recover investment outlays through rental income following the introduction of equipment, which is ultimately disposed of through sales. One ongoing theme in the Company's operations has been to boost profit margins by easing the depreciation burden and extending the useable life of assets. At the same time, the Company operates used construction equipment models that enjoy strong demand by flexibly judging the timing of sales in response to global market conditions.
Branch strategy in Japan
Kanamoto has established a compensation system to fully protect customers against the risks of theft or an accident caused by its construction equipment and vehicles during the rental period. Moreover, in recent years, both the type of accidents that occur and the scope of compensation have grown more complex, generating increasingly diverse user needs.
Kanamoto has responded by offering red-carpet service, including the assignment of inspectors to each region to reflect customer requests and perform investigations of compensation details.